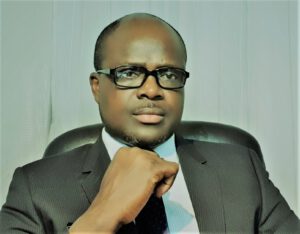 Name: Ako A. Eyong
Born: February 1971 in Ekona- Yard (Cameroon).
Current Location: Mannheim (Germany)
Status: Married and blessed with 3 wonderful Kids.

Personality: Apostle of Christ, dynamic and empowered teacher of the Word of God, humble servant of God filled with the Holy Spirit, blessed with the gift of leadership and able to commune with all races of people.
Qualification: Bachelor in Biblical Theology
Vision: Received the call of God while a young secondary School boy at Presbyterian High School Kumba, vision was replayed to him in the year 2005. Got another visitation from the Lord to establish the Body Of Christ in 2009.
Mandate: To re-establish Holiness by re-teaching the Ancient Word (Bible) to the Church, prepare God's people perfectly for the second coming of our Lord and Savior Jesus Christ.
Position: Apostle and senior Pastor of Body of Christ Ministries WW.